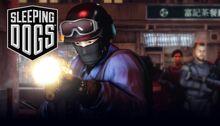 "Twenty new and replayable cop missions, featuring a unique SWAT outfit & SWAT van."
―Official Description
The
SWAT Pack
is a
DLC
for
Sleeping Dogs
. The pack includes 20 additional cop missions and four different modes of gameplay. It was released on October 23rd.
Website Description
Patrol the streets of Hong Kong in an armoured van and respond to multiple emergency situations across the city in the SWAT PACK. Kit yourself out in a full-bodied Super-SWAT Tactical Uniform and withstand twice as much damage. Plow into fugitive vehicles with the armoured SWAT van and use it for cover as you take down armed robbers, drug runners, smugglers, and resolve hostage situations.
Trivia
Must have the Law Enforcer Pack to use outfit and vehicle out side of missions
Gallery
Ad blocker interference detected!
Wikia is a free-to-use site that makes money from advertising. We have a modified experience for viewers using ad blockers

Wikia is not accessible if you've made further modifications. Remove the custom ad blocker rule(s) and the page will load as expected.