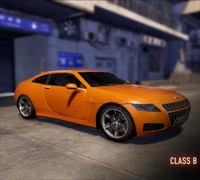 "Tuned, tested and proven on the street."
―In game description
The Hassha is a vehicle featured in Sleeping Dogs.
It resembles a 2012 Scion tC RS (especially version 7.0 with yellow paint) with more rounded roofline, and the description matches that of a real life Scion tC as a sport compact car.
In Japanese, Hassha means "departure of a vehicle."
It is notably owned by Johnny Ratface. Wei hijacked the vehicle in order to bring Ratface to Golden Koi restaurant, only to found himself maimed in the hands of Mrs. Chu.
It can be bought at the Central Impound Lot for $153,000.
Gallery