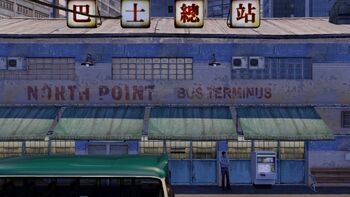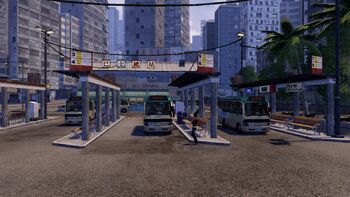 The
Bus Depot
(or the North Point Bus Terminal) is a mini bus central station in northern
North Point
. At least one of the mini bus routes belonged to
Dogeyes Lin
(the Marlborough Drive), the most profitable route in the city.
In the mission Mini Bus Racket, Winston Chu wishes to give Wei Shen the control of that route, but to get it Wei has to hijack the mini bus and beat up a few of Dogeyes' men. Apparently, the Bus Depot works as a front to Winston and therefore the Sun On Yee, as Wei brings Siu Wah to the garage in the Depot and waits there for Winston to intimidate Siu in the mission 'Payback'.
Ad blocker interference detected!
Wikia is a free-to-use site that makes money from advertising. We have a modified experience for viewers using ad blockers

Wikia is not accessible if you've made further modifications. Remove the custom ad blocker rule(s) and the page will load as expected.